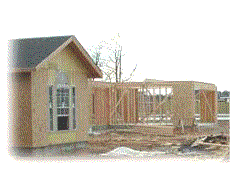 Exposing new construction to the elements allows mold to infect the wood used in its construction. * The bark on the trees is like the skin on the human body protecting the vulnerable tissue underneath. Much like broken skin that is highly susceptible to infection. Once infected it must be treated or surgically excised.
If it looks like mold, smells like mold or construction materials has been exposed to water (in as short as 3 days mold will form). Never touch it with bare hands_! One woman touched mold and then inadvertently touched her face (thin skin area under the eye) and was rushed to be admitted in hospital in 30 mins.
"*The question is not whether or not it is a mold but what is its relevancy to property conditon and potential affect on human health both for workers or future inhabitants"
NEW YORK:

ORANGE SULLIVAN ROCKLAND MANHATTAN WESTCHESTER

PENNSYLVANIA:

BUCKS PIKE MONROE LEHIGH NORTHAMPTON CARBON

NOW AVAILABLE IN:

Connecticut

for select legal matters and cases of clinical interest

EVIDENCE BASED FOR

TOXIC MOLD LEAD PAINT EMF-EMR RADON & INDOOR HEALTH HAZARDS AND RISKS
| | | | |
| --- | --- | --- | --- |
| | INSPECTION & ANALYSIS FOR FAMILY HEALTH - REAL PROPERTY LEGAL/FORENSIC | | REMEDIATION ABATEMENTPLANNING 2ND OPINIONS WITH FULL LEGAL CERTIFICATION ** |
TOTAL INDOOR HEALTH RISK AND AIR QUALITY ANALYSIS
CALL NOW FOR A FREE PHONE CONSULTATION

BUILDER'S CERTIFICATIONOF MOLD FREE NEW CONSTRUCTION
Increasingly buyers are demanding certification for new construction be free of mold contamination. Builders and buyers can avoid closing and transfer delays by having their construction be certified to mold free at time of building inspection or issuance certificate of occupancy (CO).
Toxic Mold Identified on New Construction
Have your new home mold free certification at time of final construction, sealing of walls and home inspection. We specialize in working with both buyers and builders in the process of transferring property by providing a timely certification for new construction.
*Notes from our medical mycologist.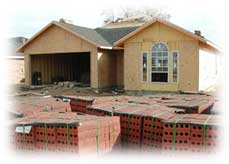 Locating and identifying mold infestation during new construction. Visit the construction site to make sure that precautions against the elements are made. This is especially true during inclement weather (late winter and spring construction). Unprotected wood will get infected with mold may pose future health threats.
Recent New Jersey court decisions provide protection for buyers so long as they make timely notice to the builder and documenting the presence of any water damage or mold contamination by competent authories. Unknown to most "mold inspectors" the internet ertifications they obtain are are not recognized by attorneys or the courts. Anyone relying on such reports is in serious jeopardy when it comes to protecting their interests. Obtain a lawfully competent report.